Situated in the South West but now delivering courses across 8 locations nationally, Skilltec Training are fast becoming the Training Provider of choice to clients large and small right across the country.
We are currently looking for smart, motivated individuals with the drive to help us grow and succeed. You should have excellent interpersonal skills and not be afraid to contribute your own voice and face new challenges.
Our employees are our most valuable asset and the source of our ingenuity. We reward hard work and ambition with growth opportunities and an attractive compensation and benefits package.
So, do you want to make a difference and have fun doing it?
Apply now!
Three new socially-distanced starters join our Business Development Team today - please welcome Claire, Jack and Matéo!
If you are looking to join a progressive, innovative, fast-moving company then get in touch with us – we will be recruiting again in January!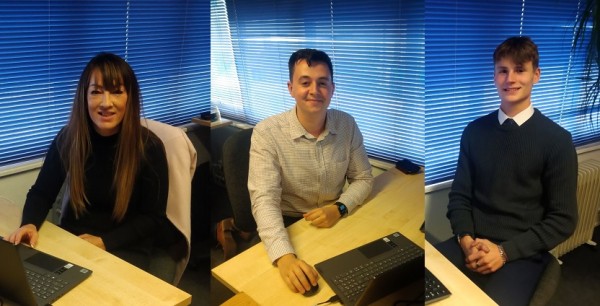 Current Opportunities
Position: IT Trainers
Location Various locations across the UK
Employment: Associate
Due to the continued expansion of our training services across the UK we are currently looking for a number of experienced IT trainers covering all parts of the UK and with a wide range of delivery skills.
We are currently looking to work with IT Training associates with any of the following technologies:
Microsoft Technical Trainers (MCT's) – particularly Microsoft 365 / Azure / Desktop Administration
Microsoft IT End User Trainers – Microsoft Office / Project
Position: IT Technical Trainer
Location: Bristol or Exeter
Employment: Permanent
We will soon be recruiting for a permanent Technical IT Trainer, preferably with an existing Microsoft Certified Trainer (MCT) certification, to support our training delivery to clients in Bristol and the South West.
Further details will be published here soon but if you would like to register your interest or be in touch for more information, please reach out to us at enquiries@skilltec.co.uk and we will be in touch.