Meet the Training Specialists
For over a decade, Skilltec Training has been delivering outstanding training courses to organisations from SMEs through to multinational corporations; we have worked closely with our team of inhouse trainers to develop engaging, industry-standard courses across a range of topics.
From IT technical and Project Management, to Business Skills and Health and Safety we are confident our brilliant trainers can help your organisation maximise the potential of your people.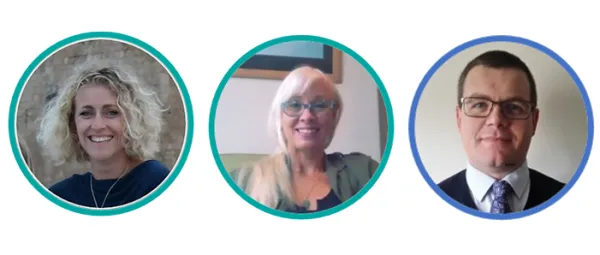 Nikki Peters has been with Skilltec since 2017- as a Microsoft Certified Trainer, she specialises in Office 365, SharePoint and Web Apps, Microsoft Project, and Project Management. Nikki can comprehensively help businesses streamline and modernise their IT capabilities and is able to confidently support SME's and global corporations to achieve their training goals. Her enthusiastic, detailed, and hands-on approach to training delivery makes her a successful and highly sought-after trainer amongst our customers.
Jo Boulden has extensive working knowledge of the Microsoft Office suite and an understanding of the ways programs are most often used within the workplace; since joining Skilltec in 2014, Jo has developed her business skills curriculum to offer practical advice on Time Management, Presentation Skills, Minute Taking and Business Communication to name but a few. Jo is friendly, encouraging and ensures a seamless flow from one topic to another, supporting every delegate along the way.
Michael Greenberry is our Microsoft Excel specialist, having expanded our curriculum to cover Macros and Visual Basic for Applications (VBA). His practical knowledge and background in data analysis gives him distinctive insight into how businesses can use the features and capabilities of Microsoft Excel to the absolute fullest. Michaels work teaching students with hearing impairments has allowed him to develop creative ways of conveying information.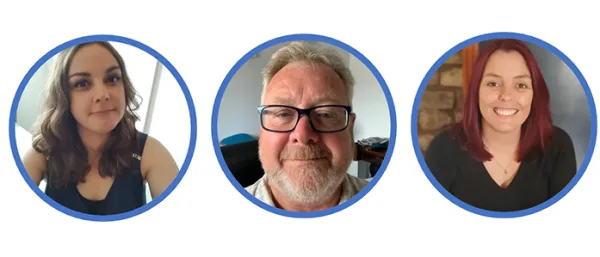 Jodi Rogers joined Skilltec in 2021 with over 7 years' experience in safety management; she has gained a wealth of knowledge allowing her to deliver brilliant HSE training to a wide range of organisations. She has also created our Diversity and Inclusion course, ensuring our portfolio is up to date with the latest developments in Health and Safety. Jodi also is happy to explore complex ideas through interactivity and discussion, which are embedded in her training courses.
Chris Holl joined Skilltec in 2021 with over 20 years' professional experience working in the Quarrying and Mining industry, and a decade working in the education sector. His unique combination of formal qualifications and hands-on experience enables him to relate to delegates and offer meaningful solutions to a range of problems. He has developed a brilliant portfolio of business skills courses, empowering delegates to develop behaviours within themselves and their team.
Jenny Bryant has built a diverse skillset and a powerful understanding of the sales business which she has adapted and applied into her working roles within the field of Learning and the Development. She joined the Skilltec Training team in 2023, keen to share her professional knowledge through Internal and external training courses. Her personable approach allows her to use her experience to help delegates drive sales results by teaching engaging, interactive and constructive courses.