We are a fast-growing people-focused tech training company.
While everybody in our company is different, we all share a passion for working together in a close-knit team and in partnership with our customers to achieve success. We help our people build their careers and reach their potential in a supportive and fun environment.
As a training company, people are at the heart of what we do. Understanding our client's needs is our focus, delivering above and beyond every time is our mission.
Do you want to be part of a winning team?
We are a fun, dynamic team with an ambitious strategy and aim to be one of the leading providers in our field. With are constantly searching for the best talent who have a flexible customer-focused approach that really want to make their mark.
If you feel that this is you, then reach out and get in touch with us.
Part-time working, hybrid working
We will always consider applications from part-time workers - even if it may not be explicitly mentioned in the job description. We recognise – and celebrate – that the ideal work / life balance varies from person to person and that this can often evolve and change over time. This is one of the many reasons why so many of our staff stay with us, and grow with us, over the long-term.
Our main Head Office is based in Plymouth. Some of our positions may be suitable for remote working / hybrid working and, indeed, more than a third of our staff are based further afield.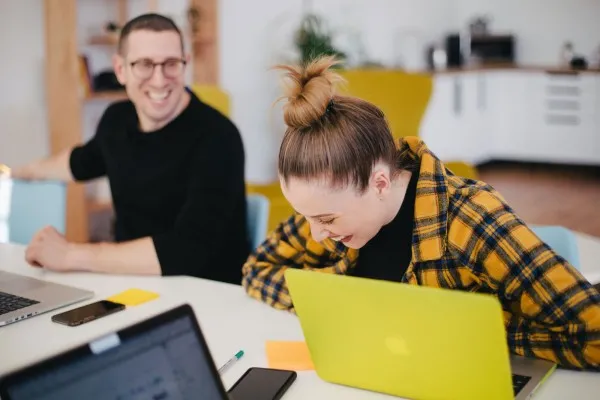 Current Opportunities
Position: Graduate Business Development Executive
Location: Plymouth City Centre
This is a great opportunity to make your mark in a fast-growing people-focused training company. We develop and deliver a broad range of bespoke and vendor-written training courses for SME's through to major internationals. We are looking for two ambitious self-driven individuals to join our Business Development Team and support the next stage of our journey.
You will need exemplary communication skills as you will be talking to senior executives across a wide range of industries and you will need to combine with personality and charm. A graduate, or with equivalent experience, you will need to be quick-thinking and switched on, comfortable with change and able to think outside the box. This is a fast-moving environment and only the best will keep up.
Graduate Business Development Executive Job Description
Position: Undergraduate Work Placement
Open to: Plymouth City Centre
Location: Plymouth City Centre
Based in Plymouth but serving customers nationally, Skilltec Training develops and delivers a broad range of bespoke and vendor-written training programs for SME's, Public Sector organisations and major internationals.
A fantastic opportunity has arisen for two University of Plymouth or University of St Mark & St John undergraduates to join our Business Development team on an on-going basis; to test and compliment your academic business studies in a real-world business environment within a fast-growing people-focused tech training company.
This is a fully paid position for approx. 15 hours a week with the flexibility to accommodate your current lecture/study timetable. Our main Training Centre is located 5 mins walk away from the main University of Plymouth campus (New George Street).
Undergraduate Work Placement Job Description
Position: IT Trainers
Location: Remote Working
Employment: Associate
Due to the continued expansion of our training services across the UK we are currently looking for experienced IT trainers covering all parts of the UK and with a wide range of delivery skills. We are currently looking to work with IT Training associates with any of the following technologies:
Microsoft Technical Trainers (MCT's) – particularly Microsoft 365 / Azure / Project Management
For any of these positiions, please email your CV in the first instance to enquiries@skilltec.co.uk along with a covering letter highlighting your strengths and experience and we will be in touch.