We are a fast-growing people-focused training company.
While everybody in our company is different, we all share a passion for working together in a close-knit team and in partnership with our customers to achieve success. We help our people build their careers and reach their potential in a supportive and fun environment.
As a training company, people are at the heart of what we do. Understanding our client's needs is our focus, delivering above and beyond every time is our mission.
Do you want to be part of a winning team?
We are a fun, dynamic team with an ambitious strategy and aim to be one of the leading providers in our field. We are constantly searching for the best talent who have a flexible customer-focused approach that really want to make their mark.
If you feel that this is you, then reach out and get in touch with us.
Part-time working, hybrid working
We will always consider applications from part-time workers - even if it may not be explicitly mentioned in the job description. We recognise – and celebrate – that the ideal work / life balance varies from person to person and that this can often evolve and change over time. This is one of the many reasons why so many of our staff stay with us, and grow with us, over the long-term.
Our main Head Office is based in Plymouth. Some of our positions may be suitable for remote working / hybrid working and, indeed, more than a third of our staff are based further afield.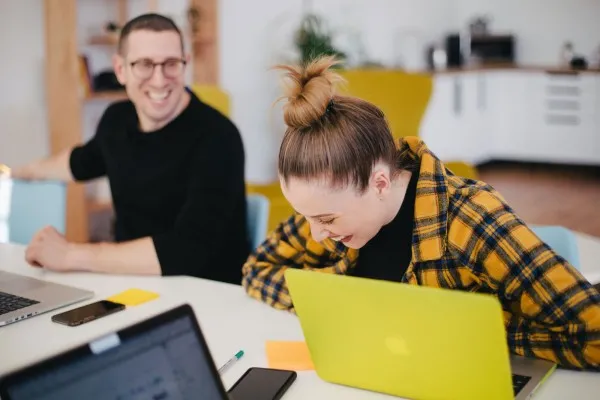 Current Opportunities
Position: Business Development Executive - Sales
Location: Plymouth City Centre - Office Based
Employment: Full Time
We are currently looking for a Trainee 'Business Development Executive' (BDE) to join our Sales team based in our head office. This is a very exciting opportunity for an ambitious, motivated and driven individual who is looking to develop their skills further.
This opportunity will allow you to really make your mark and develop your career in a fast-growing people-focused corporate training company.
The role of a BDE is an integral part of our business, and we are looking for someone who would relish the opportunity to be involved and develop in all aspects of the sales cycle. The focus of this role is to generate leads, develop customer relationships and deliver against specific and measurable targets.
Please email your CV and a Cover Letter outlining your interest in the role, your sales experience and why you think you would be suitable to join our business.
Please submit to: recruitment@skilltec.co.uk
Position: IT Trainers (Freelance / Associate)
Location: Virtual and Onsite
Employment: Freelance / Associate
Due to the continued expansion of our training services across the UK we are looking for experienced IT trainers covering all parts of the UK and with a wide range of delivery skills.
We are always looking to increase our database of IT Training Associates and Freelancers, so if you would like for us to consider you for any suitable requirements, please get in touch. We are particularly interested to hear from you if you have proven experience with any of the following technologies:
Microsoft Technical Trainers (MCT's) – particularly Microsoft 365 / Azure / Project Management
Please email your CV and a list of courses that you are able to deliver to enquiries@skilltec.co.uk